Privatlivspolitik i 1stroke
GDPR – Persondataforordningen – privatlivspolitik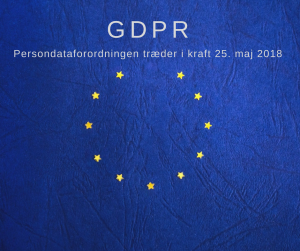 Hvordan vi i 1stroke håndterer personfølsomme oplysninger
Eksempler på personfølsomme oplysninger er mailadresse, fysiske adresser, telefonnumre, IP adresser knyttet til mailadresser og data, der kan identificere en person.
1stroke ønsker kun at opbevare relevante data, for at kunne servicere vores interessenter. Vi sælger eller videregiver ikke personfølsomme oplysninger til 3. part, medmindre det er til brug for vores services, som for eksempel nyhedsbreve og invitationer til 1stroke events. Vi gør her rede for, hvordan og til hvilket brug vi bruger personfølsomme oplysninger.
Regnskab
I forbindelse med vores løn-, debitor- og kreditorbogholderi opbevarer vi personoplysninger, som det er krævet af regnskabsloven. Data bliver gemt i mindst 5 år, som det forventes jf. regnskabsloven, og der er retten til at blive glemt i denne forbindelse ikke muligt.
Nyhedsbreve
Vi bruger Mailchimp til udsendelse af nyhedsbreve og har derfor videregivet oplysninger om emailadresser, navn, titel og firma – hvor vi er oplyst disse. Brugere skal foretage et aktivt valg, for at komme på vores nyhedsbrevsliste, ved at klikke, downloade en skabelon etc.
Formålet er at kunne målrette vores kommunikation til dig som nyhedsbrevsmodtager.
Mailchimp skriver:
What is MailChimp doing to prepare? We've been researching the GDPR and modifying many of our internal practices and policies over the last year, because we are committed to achieving compliance with the GDPR in 2018. For example, we're in the process of updating our Data Processing Agreement and third-party vendor contracts to meet the GDPR's requirements.
We're also assessing the impact of the GDPR on MailChimp's tools to see if we can make them more practical for users who are subject to the GDPR.
As further guidance is released and our research progresses, we'll continue to look for ways we can help our users around the world get ready for the GDPR.
Guiding mails fra 1stroke.dk / businesscase.dk
Vi bruger også Mailchimp til vores "How to"- mails i forbindelse med guides af 1strokes business case skabelon. Igen er det brugerne selv, der accepterer at modtage guides, og de kan til en hver tid afmelde sig, hvorefter de ikke længere vil modtage fif mails.
Den årlige business case undersøgelse
Vi bruger 3. parts spørgeskemasystem til at servicere vores undersøgelser. De skriver på deres hjemmeside:
Security: Your data is safe with us. With numerous anti-hacking measures, redundant firewalls, and constant security scans our customers sleep well knowing their data are protected.
Vi eksporterer data om svarresultater, for at lave vores analyser. Men kan ikke identificere den enkelte respondent.
Data lagret i vores CRM
Som kommerciel virksomhed har vi en kunde- og leaddatabase. Den er til intern brug kun. Data opbevares i Microsoft 365 OneDrive.
Microsoft skriver:
The new General Data Protection Regulation (GDPR) is the most significant change to European Union (EU) privacy law in two decades. The GDPR requires that organizations respect and protect personal data – no matter where it is sent, processed or stored. Complying with the GDPR will not be easy. To simplify your path to compliance, Microsoft is committing to be GDPR compliant across our cloud services when enforcement begins on May 25, 2018.
Sociale Medier
I 1stroke bruger vi naturligvis også sociale medier i vores bestræbelser på at engagerer vores læsere. Vores primære medier er Facebook, Linkedin og Twitter. Fælles for dem er, at de alle – i følge deres retningslinjer – overholder alle regler relateret til GDPR. Det i øvrigt også forventningen, at de holder brugerne skødesløse, da det er dem, som er både dataejer og databehandlere.
Vi ønsker at leve op til GDPR. Såfremt du føler, at vi tilgår dig fejlagtigt, vil vi gerne høre fra dig på info@1stroke.dk.